Arr Me Harties, Ye Be Wantin Fer Ye Very Own Skull Bottle For Your Aftershave Splashes?
Get your own Skull Bottle, No self-respecting pirate would be caught without their own, here's your chance to get yours!
Fill it with your favorite aftershave splash and show off your inner pirate!
Comes with:
Skull Bottle (empty)

Reducer

lid
Customer Reviews
Write a Review
Ask a Question
08/29/2021
Ryan M.

United States
Bad *** product!
I just wish I had known I could order an aftershave in it! Can't wait to test it out with the seasonal fall scent!!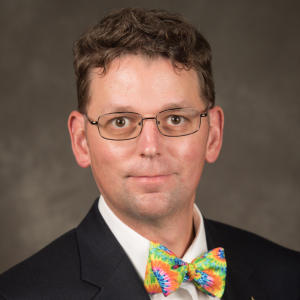 RR
08/11/2021
Robert R.

United States
Love the Bottle, In Theory
In terms of functionality, I have nothing but praise. The restrictor works well, and for refilling it comes out and goes back in perfectly. The cap locks in place securely enough to safely lift the bottle by the cap - which I know, in a wet bathroom, I shouldn't do, but I'm usually shaving before coffee, so not always making smart choices - but opens with ease even with wet hands. The volume is terrific, too, so refills aren't frequent. I'm knocking stars off for the fact that the black paint started stripping off the top of the bottle almost immediately, and the paint strips away a little bit more every week. I'd have been much happier with a clear, uncoated skull bottle than with one with chipping, peeling paint. Doesn't affect the functional utility of the bottle, but it's a big aesthetic demerit for me. Then again, I still have this bad boy perched on my shaving shelf, and it gives me a nice piratical feeling when I use it every morning.
08/02/2020
JULIO A.

United States
Nice bottle/bad experience
I loved the bottle, it looked awesome in my bathroom but it came without a restrictor and I used it anyway. The thing is that any splash from my after shave causes the black paint to chip away. Within a week of use (4 shaves) the bottleneck area is clear now. I may just empty it, repaint it and leave it as a decoration but not worth replacing because in my opinion, restrictor or not it should stand up to aftershave since it's what is supposed to hold. 
08/11/2020
Black Ship Grooming Co.
Hello Julio, We're sorry to hear you didn't have a restrictor with your bottle. I'll contact you about this. the finish shouldn't come off like that. We'll make this right for you!
07/11/2020
Brad A.

United States
Cool container
Cool addition for my shave gear. When it's empty I'll pop out the restrictor and put more of my favorite aftershaves in it. Came packaged nicely and well protected. Also received a hand written note from Kelly which was a nice thing to do.
07/21/2020
Black Ship Grooming Co.
Thank you Brad Anderson! We think you guys are worth it!
Skull Bottle
Great conversation piece! All my friends want one.⚡️
This section doesn't currently include any content. Add content to this section using the sidebar.