---
Cannoneer's Man Ye Cannons! Our 32 Pounder Cannon Double Edge Safety Razor has been designed to resemble the big ship's Cannons!  
We Fashioned our "32 Pounder" Double Edge Safety Razor, to be unlike any razor you have seen or used to date. We even hand made a special base (sold separately) resembling the base to a ship's cannon so you can show it off in true Pirate style. 
How do they shave you ask? Like a Pirate's cutlass! These smooth shaving double edge safety razors,  have heads that are modeled after the Muhle razors. Making them one of the smoothest safety razors you can use. with a simple three-piece design once you pair it with your favorite razor blades, You'll have a true winner that will make your inner pirate yell, Arrgh!!! or something like that.... 
The "32 Pounder" razors are solid brass. You can get them in Plain Brass, Zinc coated (Chrome), or Black. Either way, anyone you choose will take you by storm! Don't settle for just any razor, Take your shaving game back, Me Hearties! 
Length: 4.25"
Weight: 3.60 OZ
*Cannon Base sold separately  Click here to get your 32Lber Cannon Stand!
 Get Ye matching bases here:  Cannon Shaver Bases
Find Ye Blades here:   Razor Blades
Customer Reviews
Write a Review
Ask a Question
Filter Reviews:
razor
shave
finish
Everything
craftsmanship
glide
weight
pair
Bolzano Superinox
hand
09/02/2021
Andrew S.

United States
Poor shave, Got no response to my email
My wife got me this razor as a gift over a year ago and I really wanted to like it. Unfortunately it's barely useable: One side gives a mild shave, and the other side does nothing. I've tried different brands of blades and even emailed Kelly at Blackship, but never got a response. This razor looks good on display, but that's about it sadly.
09/09/2021
Black Ship Grooming Co.
Hello Andrew, I will be contacting you about this issue you're having with the razor head.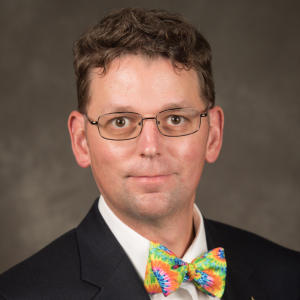 RR
08/11/2021
Robert R.

United States
Good Razor, but Black Powdercoat Isn't Sturdy
A basically good razor, decent value for price. The handle design has good grip in addition to being fun and stylish. The razor is slightly more aggressive than a Rockwell 6 on the 3 setting. I'm giving demerits though because I ordered it in black, and the black powdercoat is chipping away on each of the 3 parts of the razor. This began within days of first use. So far, this doesn't affect performance, though I am a little worried as one of the chips is along the leading edge of the razor beneath the blade. So far, it's an aesthetic bother, not a practical problem. With that caveat, the razor itself is a good design and value for the price. And even without the wooden cannon base, it looks great and makes a statement on the bathroom shelf!
08/03/2021
Zane W.

United States
Broke upon arrival
Well I haven't been able to use it because the screw for the head to the base was broke love the weight of it though.
04/17/2021
Oscar

United States
Great razor
Nice razor , it is now my favorite, very comfortable to hold and the matte black finish is looking awesome
03/09/2021
Stephen

United States
Has a problem that could've been easily fixed.
The razor is beautiful, has a good length and weight, but the base and head had a manufacturing error that made the blade sit off center... one side is super aggressive while the other side barely catches any whiskers at all. So, it's basically a single-edged razor. I called Kelly to explain this; he was very nice and kindly said they'd send a new head and base. I sent a follow up email with my order number and several closeup photos showing the problem. It was nearing the holidays and I knew they'd be busier, so, I gave it two months before trying to reach out again. After that initial phone call (about 4 months ago now), I have sadly never received responses to any subsequent emails or phone calls, nor any replacement hardware in the mail.
03/13/2021
Black Ship Grooming Co.
Hi Stephen, Sorry about that, we've had some issues that we have finally resolved with the email. I'll get a new head sent out for you today.
This section doesn't currently include any content. Add content to this section using the sidebar.